As church leaders we often lack the resources to mentor and develop leaders for the Gospel Ministry. LAMP has developed a tool to help in the evaluation of those you are seeking to develop for the ministry. The Developing Leaders In Ministry Tool focuses on the candidates progress in his calling, character, competency, and credentialing. This resource will help target those areas helping the candidate continue to progress in his development as a future leader in the church.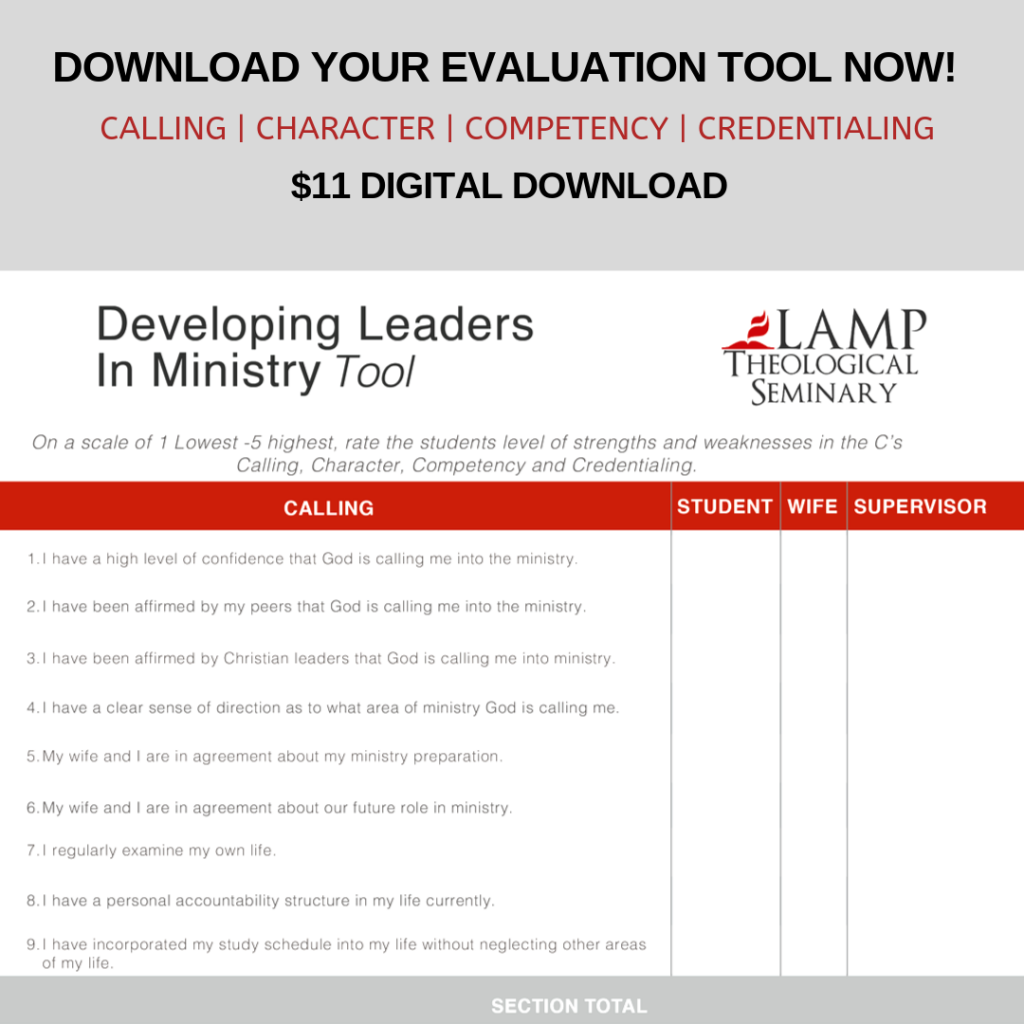 Audit Student Application Form
Thank you for your interest in the LAMP training program! We look forward to serving you throughout the application process. If you have any questions, feel free to contact the LAMP main Office at (954) 816-5813.